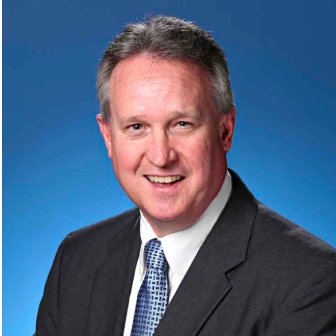 Bill Finerty is the President & CEO of Toyota Material Handling (TMH). Finerty was elevated to his current position in 2022 after more than five years of leading the company's sales teams. 
In his previous role as Senior Vice President of Sales, Finerty managed the sales of Toyota forklifts at all authorized Toyota Material Handling dealerships in the United States and Canada. Since 2016, Finerty's efforts have contributed to the company's recent records in sales, profit, and market share.
Finerty also previously managed the TMH customer center and dealer network development, market representation, and dealer financial reporting for all TMH dealers. In addition, he chaired the board of directors for TMH's equity-owned dealerships and Toyota Material Handling Heavy Duty Division.
Finerty has more than three decades of industry involvement, including extensive experience in the capital equipment industry working with dealers and national account customers. He served as Vice President of the Diversified Products Division, and Vice President of the Americas Distribution Services Division for Caterpillar Inc., the world's largest manufacturer and distributor of construction and industrial machinery. In his role at Caterpillar Inc., Finerty implemented aggressive new product programs while utilizing lean manufacturing methodology and consolidation of the global manufacturing footprint resulting in significant improvements in market share, customer satisfaction, and profitability.
Finerty holds a Bachelor of Science degree in accounting from Southern Illinois University in Carbondale, Illinois, and advanced management certifications from Bradley University and the International Institute for Management Development.
Finerty resides in Indianapolis, Indiana, and is married to Theresa, with three adult children.