Automation Solutions
Meet Your Business Goals Through Automation
Material handling solutions do not come in a one-size-fits-all package. As logistics needs shift, industries like manufacturing and distribution now require faster, more efficient delivery of goods to meet customer demand. Adding automation solutions to your organization can help you fulfill that demand. Partner with Toyota to help you find the right automated solution to fit your operational goals.
Find a Solution that Fits Your Goals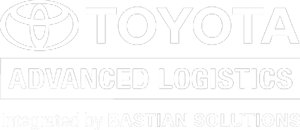 Toyota Material Handling and Bastian Solutions: Strength at Every Level
Toyota Material Handling has your pallet handling needs covered. Through our partnership with Bastian Solutions, A Toyota Advanced Logistics Company, we can help your operation down to the parcel level and can make pallet handling more efficient. Bastian Solutions works closely with your Toyota Material Handling Dealer to offer industrial robotics systems that can handle individual products at each level, goods-to-person order picking systems for efficient labor use, and automated pallet handling, receiving, storing, and depalletizing. Click below to discover the possibilities.