Toyota Sustainability
A More Sustainable Tomorrow
Toyota's founding principle, the reason we exist, is to contribute to society. Our forklift interpretation of that principle – our core purpose – is 'Helping People Carry The Load.' It's what we do at Toyota. We do that by helping the communities where we live and work to carry the load too. We're passionate about serving our communities, giving our time, knowledge, and resources to support local organizations. We're equally committed to operating our business in a sustainable way, with a goal of shaping a brighter future for the planet we call home. Together, let's build a brighter, greener, and more sustainable tomorrow.  
"Through our unwavering commitment to sustainable practices, we strive to lead by example, demonstrating successful businesses and environmental stewardship can coexist harmoniously. Together, we can build a future where progress and sustainability go hand in hand, leaving a positive legacy for generations to come."

President & CEO of Toyota Material Handling North America We aim for growth that is in harmony with the environment by seeking to minimize the environmental impact of our corporate activities, such as by working to reduce the effect of our vehicles and operations on climate change and biodiversity. We strive to develop, establish, and promote technologies that enable the environment and economy to coexist harmoniously and build close and cooperative relationships with various individuals and organizations involved in environmental preservation.
Indiana's Governor's Award
Toyota Material Handling was recognized with the 2021 Indiana Governor's Award for Environmental Excellence in the 'Five Year Continuous Improvement' category for the company's Carbon Dioxide (CO2) reduction projects. Since 2018, TMH's CO2 reduction projects have resulted in a 22% reduction in electricity consumption, a 23% reduction in natural gas consumption, and a 37% reduction in CO2 emissions.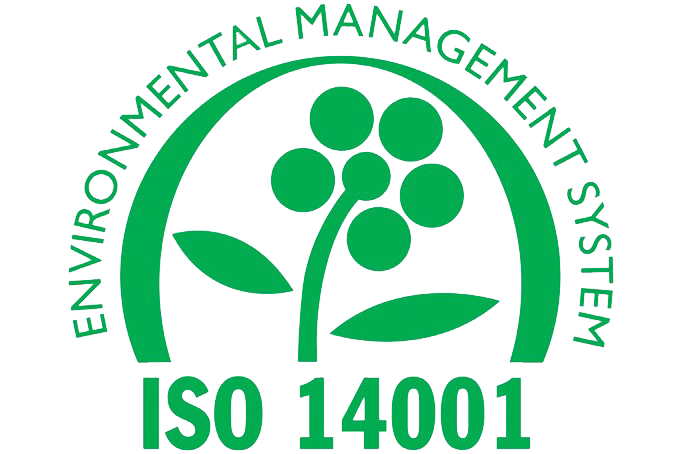 Toyota Material Handling has been an ISO 14001-certified facility since 1999. This certification involves conforming to a framework to ensure effective environmental management and continual improvement. TMH obtains 3rd party verification through audits twice each year and continues to follow an environmental policy of Complying, Preventing, and Continually Improving our processes.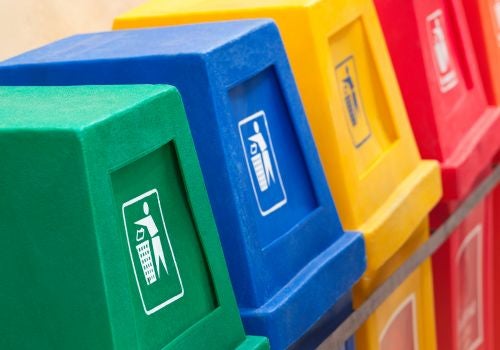 Toyota Material Handling is a landfill-free facility that has sent zero waste material to a landfill for over 19 years. In 2022, TMH diverted 579 tons of waste from going to a landfill. Instead, waste that cannot be recycled is sent to a waste-to-energy facility. Toyota promotes recycling throughout the plant by recycling numerous materials such as paper, scrap metal, cardboard, plastic, wood, and more, with a total of 7,545 tons of materials recycled, recovered, or reused in 2022.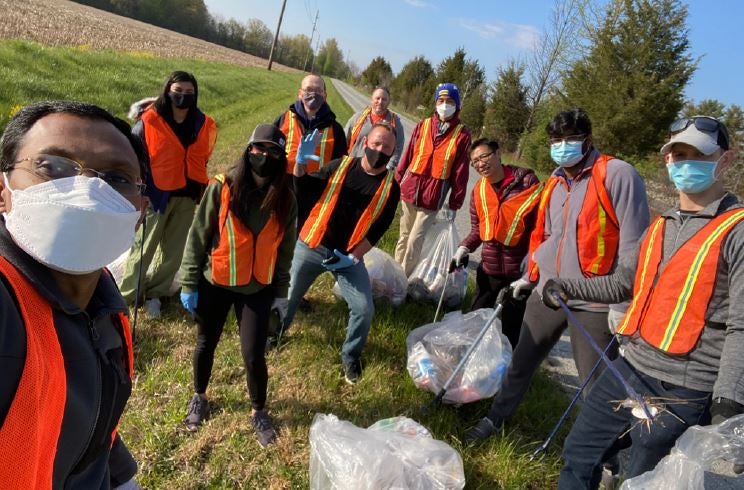 The Adopt-a-Road program creates a partnership between the county and local businesses and organizations. Twice a year, TMH associates spend an afternoon picking up trash and debris from the roadway to recycle or dispose of it correctly. In 2022, associates picked up 300 pounds of trash during two Adopt-a-Road clean-up volunteer opportunities.

Establishing a Carbon Neutral Society
TMH's parent company, Toyota Industries Corporation (TICO), has set a goal of establishing a carbon-neutral society on a global basis in their Environmental Vision 2050. To establish a carbon-neutral society, TICO has identified the prevention of global warming as its highest priority issue. TICO seeks to reduce emissions during product use and energy usage in all sites' business activities and minimize CO2 emissions throughout the entire value chain. Toyota Material Handling continues to do its part in helping to achieve this goal and is committed to finding solutions and changing processes to preserve our environment and create a more sustainable society for future generations.
"We can only sustain a better world for the future - for our children and our grandchildren - if we work together."
President & CEO of Toyota Material Handling Wherever we do business, we actively engage in community involvement activities and contribute to community development, both individually and with partners for mutual prosperity with our local communities. Every associate is provided with paid community service hours each year to volunteer with various organizations for the betterment of our community. Toyota also sponsors and organizes a wide variety of volunteer activities on and off our campus. Toyota's annual 'Lift the Community Day,' is an all-day event that brings associates together for a fun day of team building and volunteerism to serve the community, and we are grateful for the opportunity to give back to a community that we love so much. See some of our most recent corporate social responsibility statistics below.
Corporate Social Responsibility Statistics
Statistics are based off of the logged 2022 Toyota associate community service hours. At Toyota, we are committed to integrating sustainability into every aspect of our business operations. We believe that effective governance is essential for achieving our sustainability goals and ensuring long-term success. Our governance framework provides the structure and accountability necessary to drive sustainable practices throughout the organization. We believe that strong governance is fundamental in creating sustainable value for all our stakeholders.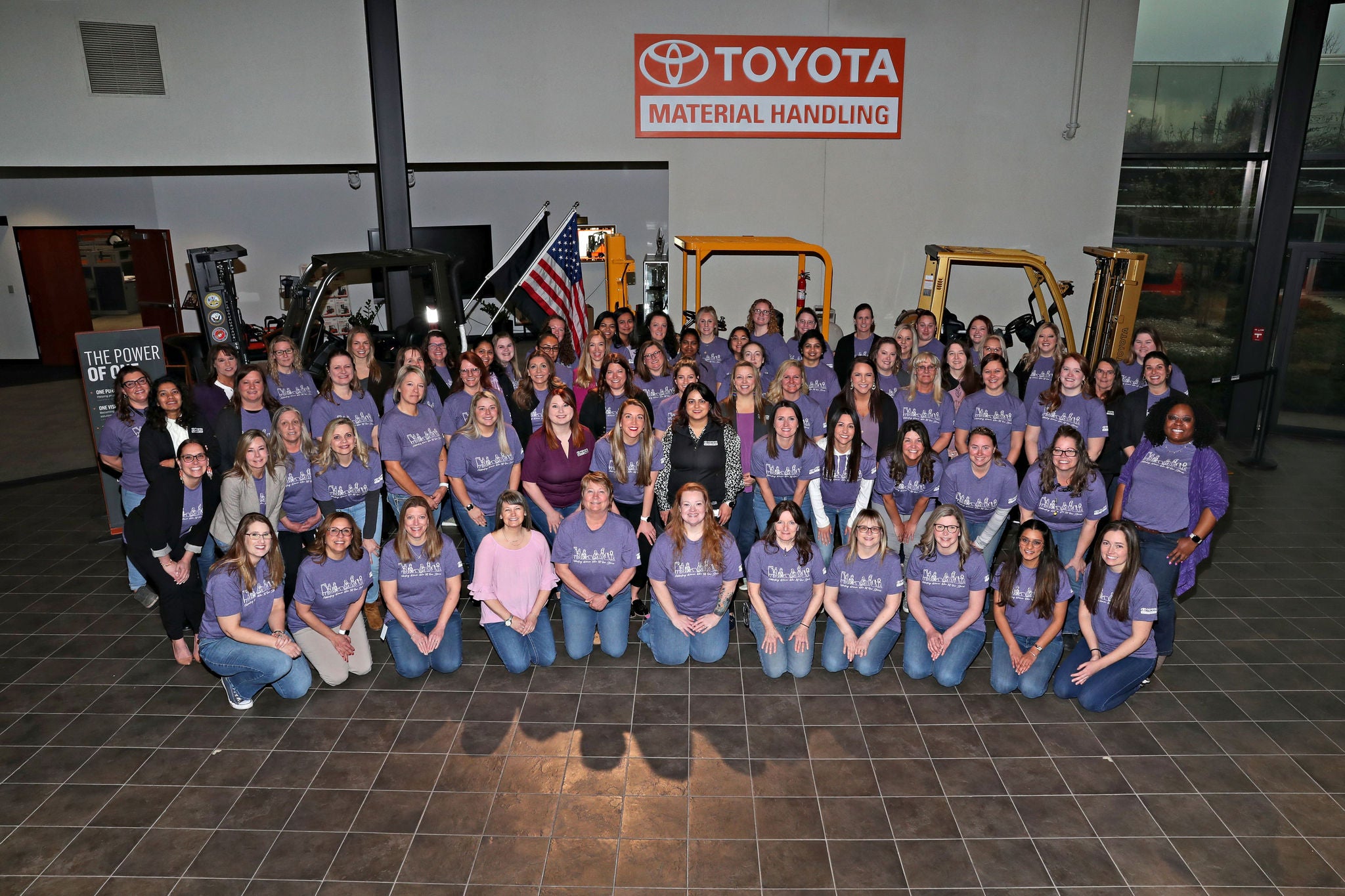 Toyota's Women's Impact Network (T-WIN)
To remain competitive, Toyota understands we must be more successful at tapping into the 50% of the workforce that women represent. Through its leadership structure, educational opportunities, and networking events, T-WIN provides resources for growth, development, and inclusion for all associates at Toyota Material Handling.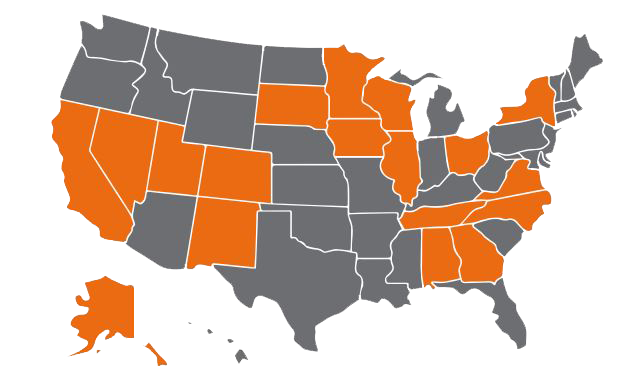 Diversity: Dealers & Suppliers
Within Toyota's industry-leading dealer network, 22% of North American dealer organizations are diversity owned or classified as small businesses. TMH also promotes diversity through the suppliers from which we source our materials. Toyota currently does business with 213 minority-owned suppliers, and in 2021, $24M of our total supplier spend went minority-owned businesses.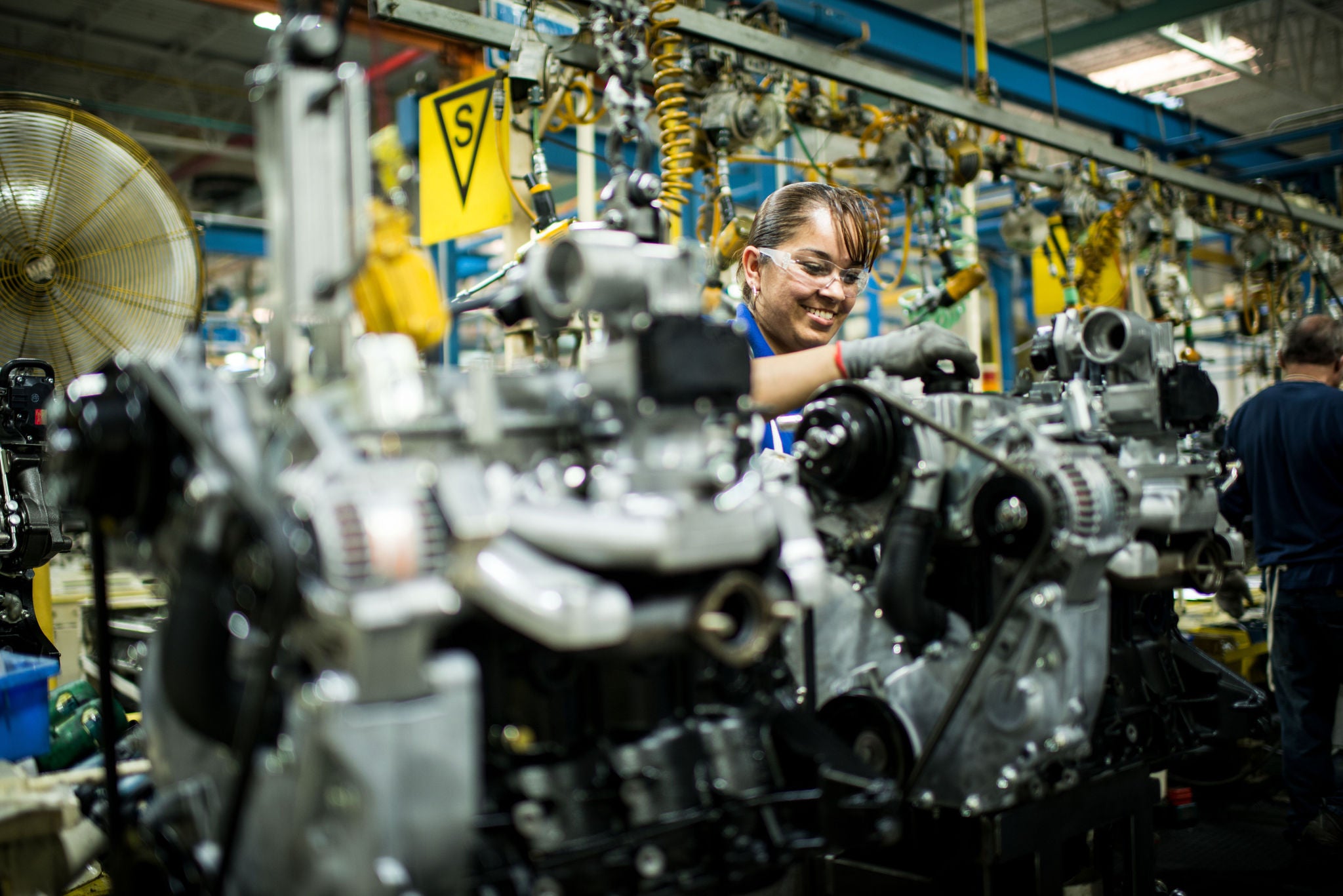 Toyota is committed to providing a clean, safe, and healthy working environment for all associates, customers, and other visitors, with the ultimate goal of preventing accidents and injuries in the workplace. To help achieve this goal, Toyota partnered with ATI Worksite Solutions to provide onsite early-intervention services, a powered industrial vehicle (PIV) training center, an Associate Safety Committee where a member from every shop floor department represents their area, and much more.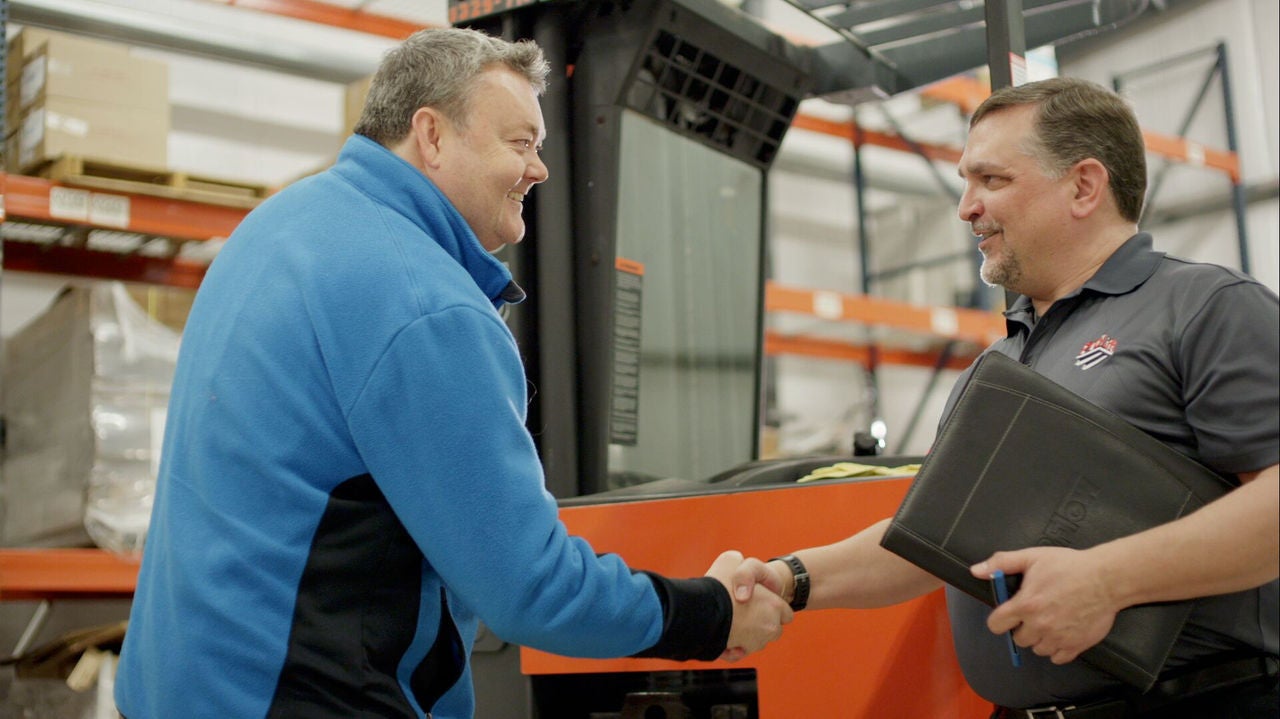 Toyota focuses heavily on our customer service delivery and is supported by the Net Promoter System (NPS) in our customer satisfaction survey. Customers rate our service on a scale from -100 to +100. In 2022, on average, they gave us a score of 78, driven by our Aftermarket team and industry-leading dealer network. Through this survey, Toyota can find ways to improve our service and products to ensure a better overall experience for all.