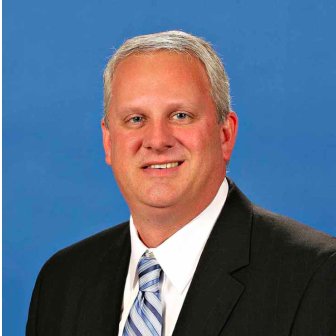 Vice President of Aftermarket Operations
Bret Bruin is the Vice President of Aftermarket Operations for Toyota Material Handling (TMH). He is responsible for all Toyota Forklift service parts sales and field service operations, fleet services, Digital Advanced Services, Telematics, Toyota Lean Management, and national accounts customer care.
Bruin's leadership has been integral in raising the profile of Toyota's industry-leading aftermarket product and service lines. During his tenure, Bruin's responsibilities have grown to include the management of Toyota's service parts sales and operations, Heavy Duty Truck service parts operations, Toyota Lean Management, and strategic account management. Bruin has also championed the recent consolidation of Toyota's various telematics, eCommerce, and Fleet Services teams to form the company's new Advanced Services Group.
Since Bruin was promoted to Director of Aftermarket Operations in 2016, TMH has enjoyed record service market share growth and parts sales. He also shepherded the launch of parts eCommerce with the MyToyota Store, the only online outlet to provide Toyota Genuine Parts and the first online parts store in the industry. Bruin also serves as a board member for the Toyota equity-owned dealerships.
Bruin has worked in the material handling industry for more than 25 years, and joined TMH in 2012. In his previous position as TMH's national strategic planning and dealer development manager, he was responsible for dealer network development, market representation, and dealer financial reporting for all TMH dealers at more than 220 dealership locations throughout North America.
Prior to joining Toyota, Bruin held several management positions at Mitsubishi Caterpillar Forklift America, Inc., including senior manager of dealer development and retail operations. In this position, he oversaw dealer development operations including the direct management of factory-owned dealerships in Houston and Los Angeles. He was also responsible for sales and operations in Latin American.
Bruin is also involved with the Industrial Truck Association (ITA), where he has served on the statistics committee since 2014 and chairing the committee in 2018-19.
Bruin earned his bachelor's degree in economics from Indiana University in Bloomington, Indiana. He resides in Columbus, Indiana, with his wife, Suzi, and children, William and Brooke.