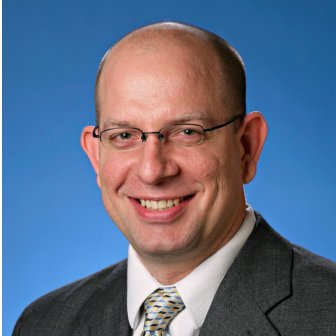 Vice President of Engineering
Josh Linnemann is the Vice President of Engineering for Toyota Material Handling (TMH). He oversees all North American new product development for electric sit-down counterbalance forklifts, as well as the engineering staff and the advanced research, development, and product testing teams for TMH.

Linnemann has worked at Toyota Material Handling for more than 20 years, beginning his career in 2001 as design engineer with then-named Toyota Industrial Equipment Manufacturing (TIEM).  Since then, he has been promoted into various engineering roles, with increasing responsibility. During his tenure with Toyota, he has directed the efforts of custom engineering, new product development, production engineering, information technology, maintenance, and advanced research and development. Under Linnemann's guidance, TMH launched a new 4-wheel Core Electric Forklift in 2020, the first complete design executed by the TMH engineering team in Columbus.
Linnemann also acts as an executive advisor to Toyota Women's Impact Network, a group created to promote diversity and inclusion, and to provide growth and development resources for all TMH Associates.
Prior to joining Toyota in 2001, Linnemann served in various engineering roles at Caterpillar, Toyoda Gosei (TG) Missouri, and Westinghouse Electric Company.
Linnemann is an active advisor to Beloved, a Columbus-based nonprofit, which helps social workers meet immediate needs of children in foster care by providing a duffel bag to help children in transition. Linnemann also volunteers as a coach for the Columbus Hawks Boys Basketball program.
Linnemann earned his bachelor's degree in mechanical engineering from Southern Illinois University at Carbondale. He lives in Columbus with his wife Amy, and their five children, Olivia, Josiah, Girum, Tarikwa, and Taye.