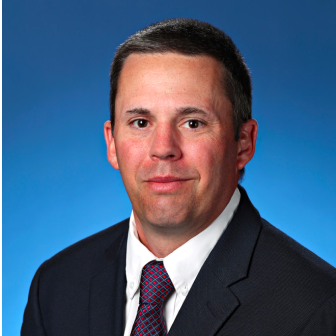 Director of Finance & Accounting
Bill Bane is the Director of Finance and Accounting for Toyota Material Handling (TMH). Bane and his team are responsible for all accounting and finance functions at the company's Columbus, Indiana, headquarters.
Bane has more than 20 years of accounting and finance experience at multiple manufacturing companies. He joined Toyota in 2016 as a Finance Manager,and eventually advanced into the company's Senior Manager of Accounting and Business Planning. 
Prior to his current role, Bane served as the Senior Manager of Production Control & Project Management. In that position, Bane and his team were responsible for production planning, national account sales operations, transportation and distribution, and project oversight.
Bane has a bachelor's degree in accounting and finance from Indiana University and an MBA from Indiana University Southeast. He resides in Seymour, Indiana with his wife Sara and three children: Luke, Jude, and Eleanor.